I enjoy providing drafting, design and bidding services in New Jersey and parts of the Philadelphia area in Pennsylvania including commercial building plans and renovations. Also for larger projects I am willing to travel further including to Delaware.
BIDDING SERVICES:
Provide assistance with Preparing Bid Package for Bidders to price projects. Provide Contractor and Sub-Contractor recommendations, site visit with contractors and contractor selection for project. Review bids and assist owner with contractor selection and final services provided.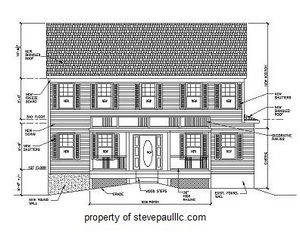 ---
Thank you for this opportunity to inform you of my services and I look forward to working with you on your next project.  To contact me over the Internet, please use my Contact Form.
Steve Paul
Steve Paul L.L.C.
Drafting, Design & Construction Services
716 Washington St
Gibbstown, NJ 08027
Phone (856) 599-1512