I gladly help with construction management services in New Jersey and parts of the Philadelphia area in Pennsylvania. Also for larger projects I am willing to travel further including to Delaware.
Are you looking for someone to manage the renovations to the house without the cost of a full-time general contractor? Do you need someone with a flexible schedule to check on the work being done on a part-time basis? If so, then I am happy to help you provide quality renovation oversight at a reasonable cost.
CONSTRUCTION MANAGEMENT:
Provide assistance in Site Inspections based on construction drawings provided or comments from reviewers. Coordinate and prepare Take-–Offs on projects. Also, visit sites for contractor coordination, construction plan issues/concerns and project progress. Visit site on behalf of client or owner for project construction progress. Prepare written, photographic, or verbal reports as needed. Review and discuss extras that develop during construction. Prepare Punch-list based on site visit for contractor or client.
I provide construction management services working with owners, architects, engineers, contractors, and sub-contractors to provide full construction support to house flippers and home owners.
Before Addition
Haddonfield, NJ

Addition Remodel Design
Haddonfield, NJ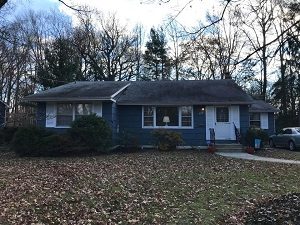 Coming soon, new addition and remodel for house flipper in Haddonfield, NJ.
---
Finally, I want to thank you for this opportunity to inform you of my Construction Management Services for NJ House Flippers. I look forward to working with you on your next project. Please submit work project details using my Construction Management Contact Form and I will follow up as soon as I can. Feel free to contact me by phone during normal business hours.
Steve Paul
Steve Paul L.L.C.
Drafting, Design & Construction Management Services
716 Washington St
Gibbstown, NJ 08027
Phone (856) 599-1512