Architectural drafting services in New Jersey, the Philadelphia area of Pennsylvania, and Delaware including house floor plans and blueprints. Also for larger projects I am willing to travel further including to New York.
Architectural Drafting:
Provide AutoCAD Drafting for Architectural, Electrical, Mechanical, Plumbing, Furniture and Kitchen Equipment Layouts, Structural, Electrical, Shop Drawings and other services that can be done in AutoCAD. Site surveys can be redrawn into CAD based on information provided.
I provide drafting services in conjunction with associate architects, engineers and contractors.  Also I work with home owners and business owners to conduct site visits on evenings and weekends if needed. Likewise I can help with a variety of drafting needs including residential & commercial projects. I offer reasonable rates and can help you save costs without compromising safety.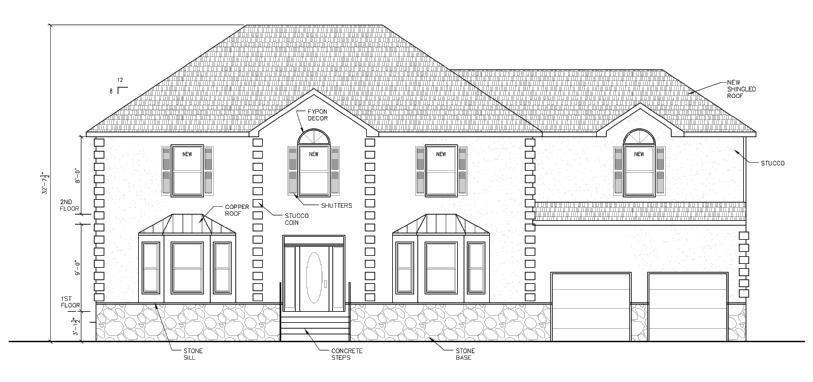 New Home Design in Philadelphia
---
Finally, I want to thank you for this opportunity to inform you about my Drafting and Design Services in NJ. I look forward to working with you on your next project. While you can contact me by phone, outside of normal business hours, please submit work project details using my Drafting Services Inquiry Form.
Steve Paul
Steve Paul L.L.C.
Architectural Drafting and Design Services
716 Washington St
Gibbstown, NJ 08027
Phone (856) 599-1512