I enthusiastically provide architectural design services in New Jersey, the Philadelphia area of Pennsylvania, and Delaware. Services include building floor plans and blueprints. Also for larger house flipping design help projects I am willing to travel further including to New York.
NJ ARCHITECT AND DESIGN SERVICES:
Work with associated licensed architects and architectural firms in New Jersey and nearby to provide a full range of services including sealed architectural  drawings for residential and commercial purposes. Engineering drawings sealed by either structural, mechanical, electrical, or plumbing engineer as appropriate. Other associated services including coordinating with land surveyors, civil engineers, home inspectors, and general contractors.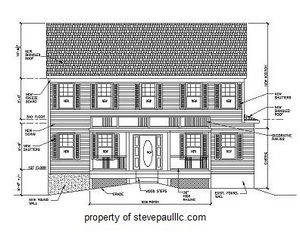 ---
I service all New Jersey counties. Also for larger projects I am willing to travel further.
Finally, I want to thank you for this opportunity to inform you about my  Architectural Design Services in NJ and I look forward to working with you on your next project.  While you can contact me by phone, outside of normal business hours, please submit work project details using my Architectural Services Inquiry Contact Form and I will follow up as soon as I can.
Steve Paul
Steve Paul L.L.C.
Architectural Drafting, Design & Construction Services
716 Washington St
Gibbstown, NJ 08027
Phone (856) 599-1512